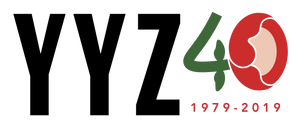 Get your $40 ticket for a chance to take home a plant vessel created by one of our featured artists:
Mark Crofton Bell
CCC
Miles Collyer
Derek Coulombe & Sidney Masuga
Alexandre David
Annie Dunning
Heather Goodchild
Maggie Groat
Libby Hague
Kathleen Hearn
Dil Hildebrand
Daniel Hutchinson & Kristal Stevenot
Luis Jacob & Chris Curreri
Laura KiKauka
Eva Kolcze
Micah Lexier
Jimmy Limit
Eunice Luk
John Marriot
Lisa Myers
Wendy Nichol
Heather Nicol
Louise Noguchi
Abdi Osman
Roula Partheniou
Jade Rude
Jon Sasaki
Shattered Moon Alliance
Skawennati
Jennifer Stillwell
Amanda White
Kendra Yee
Daniel Young & Christian Giroux
David Yu
Z'otz* Collective
Continue to GROW with us 

Tickets are being sold in advance to receive 1 of 35 special edition artist designed planter vessels!

Price: $40

Click here to order NOW as tickets are limited.

**Selections will be made during the event and on a first come first served basis, be sure to arrive early!



YYZ thanks Jumblies for their plant donation. Spider plants have been a signature of Jumblies growth and we are honoured to be the recipient of their goodwill.